Children In Church: Nurturing Hearts of Worship
"The children are dismissed."
The enormity of the statement struck us hard. The children are dismissed. They will leave. There are no options. Out.
But is "out" really the only option for children in church? What does the Bible say about this? Can children realistically stay and be engaged through a church service? How can they understand what's going on? Is it possible for parents to guide children in meaningful activities related to the sermon – during the sermon? Wouldn't that disturb the rest of the congregation? What about families with multiple children?
We answer these questions and more. Walk with us through Scripture. Hear our own stories, struggles, and practical solutions as parents who kept our kids in church. You will be inspired and strengthened. If you want to come together with your children to the feet of Jesus in church, here's how.
Children In Church also makes a meaning gift. Be sure to order copies for your extended family, friends, or small group.
Receive your paperback copy by making a tax-deductible donation of $13.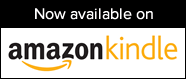 To order by mail, please send a check in the appropriate amount to: Lovelace/Lifework Forum, P.O. Box 392, West Kennebunk ME 04094. Put "CIC" on the memo line.
Information on bulk orders will be available soon.
Ever considered what it would be like to have your kids in church with you?  Or if they should be worshipping with you?  Maybe you want to have your kids in church with you but aren't sure how to actually go about doing that?  This book will answer all these questions and many more…along with giving you amazing ideas on how to actually enjoy having your kids in church with you!
-Sacha
Home In The Trenches